On Sunday 14th August when we arrived in London we travelled on the Underground to see the London Eye.
Then went to a food market to have some drinks then we went through Chinatown and Trafalgar Square and found a BFG dream jar from the BFG dream jar trial these are the ones we found:
I dream of the universe by Professer Stephen Hawking
A dreamy dancers dream by Karon Elson
A stitch in time saves nine by Jenny Packham
Healthy start, happier lives: RB:
City of dreams Sadiq Khan, Mayor of London
For the love of animals: Simon Cowell
Believe in extraordinary by Team GB
For the love of the hedgehog by Zoella
Theatre of dreams by Tim Minchin
Here is the BFG Dream jar map and checklist. Then we arrived at…M&M's world stuffed full of M&M things like pillows, cups, key rings, magnets, tennis balls and personalised stuff and  it even has a giant wall of chocolate where you can create your own M&M'S selection from over 100 choices.
After then we went to Hamleys and I bought a Find It London book and a LEG0 minifigure.
After that we went to Buckingham palace and saw some of the royal guards and then we went to Downing street but could only see gates.
Then we went for tea at Bibimbap, which is a Korean restaurant for starters I had some fried chicken, kimchi, kimchi pancakes and dumplings.
For my main course I had a rice bowl called Bibimbap.
It was really nice.
Then on the way to Piccadilly circus we saw the BT Tower. When we arrived at Piccadilly circus we saw the statue of Eros which is actually called Anteros.
The next day we went on the London Eye and when we were at the top there were lots of really good views and you could see for 25 miles. The London Eye is 350 metres high.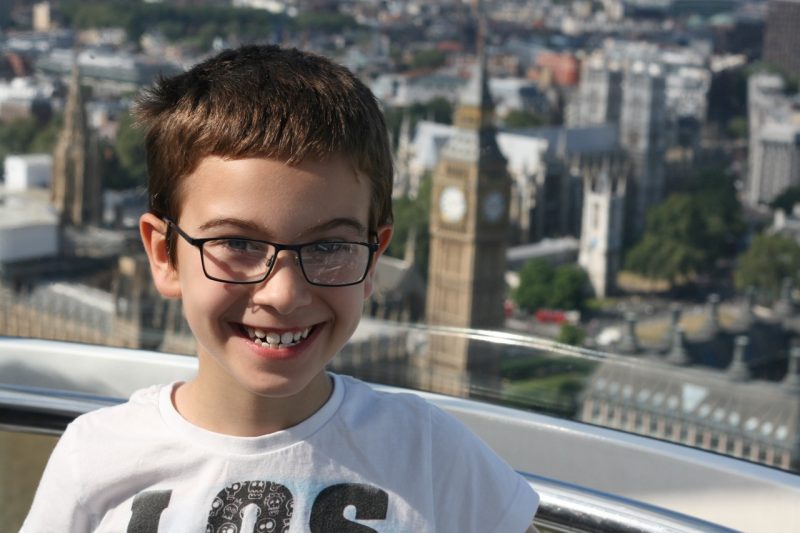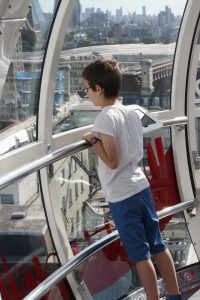 Then we went to The Tower Bridge and went inside to the walkways and there was a glass floor to walk across and stand on and look down below to the river Thames.
After that we went to Borough Market and bought some doughnuts, which are said to be the NICEST IN THE WORLD. They were the best I ever had.
Afterwards we went to Monument which is a  memorial to the Great Fire of London and has 311 spiral steps which was really difficult to climb up. There were loads of great views from the viewing platform.
Then we went to see St. Pauls Cathedral with it's enormous dome.
After that we went to Brewdog for dinner and had some pizzas. Afterwards we went to Kensington Gardens and Covent Garden.
I love LONDON!!!!!
This a souvenir I bought from the London eye gift shop.