The other day after breakfast, we went on a drive to Holyhead in Wales. Holyhead is a port where we got a ferry to Dublin.
When we got to Dublin, we went to a villa near the port called Villa Maria. It had a garden, pool table, air hockey table, darts + board and a beach at the end of the road. It was really nice and we stayed there for three days.
Then we went to a restaurant called Stoop Your Head. We had some really nice mussels and seafood. I loved it all.
Then, the next day we went to the Guinness storehouse, where we got to see how beer's produced and the different steps of making it. We also saw where customers can taste new beers that aren't out to the public. Then we saw lots of Guinness adverts that had come and gone. There was a 360 degree bar at the top of the building where you could see over Dublin.
In the afternoon, we went to The Little Museum of Dublin, where we got told about Dublin's past and how the Republic of Ireland formed.
The next day, we went to a market in the city centre for a delicious lamb sandwich and a cronut (half croissant and half donut). There was also a cheese stall (all homemade cheeses) and a bakers.
Then we went to the National Leprechaun Museum where we learnt that leprechauns didn't wear green, but brown and red! We then went through a magic tunnel where we shrunk to the size of leprechauns. We then went into a normal sized room (for humans) where there was giant furniture (normal human-sized) for us to play on.
We then went into a room where we learnt about the wars between humans and pixies and how we won.
Then, we went to a dim sum restaurant called Lucky Tortoise, where we had lots of nice food before we went back to Villa Maria.
The next day, we went rock pooling on the beach and saw some interesting creatures, like razor clams and mussels.
Then before we left to go to Belfast, we went and got an ice cream from an old parlour near Stoop Your Head. I had an orange flavoured ice cream that was unusual and tasty.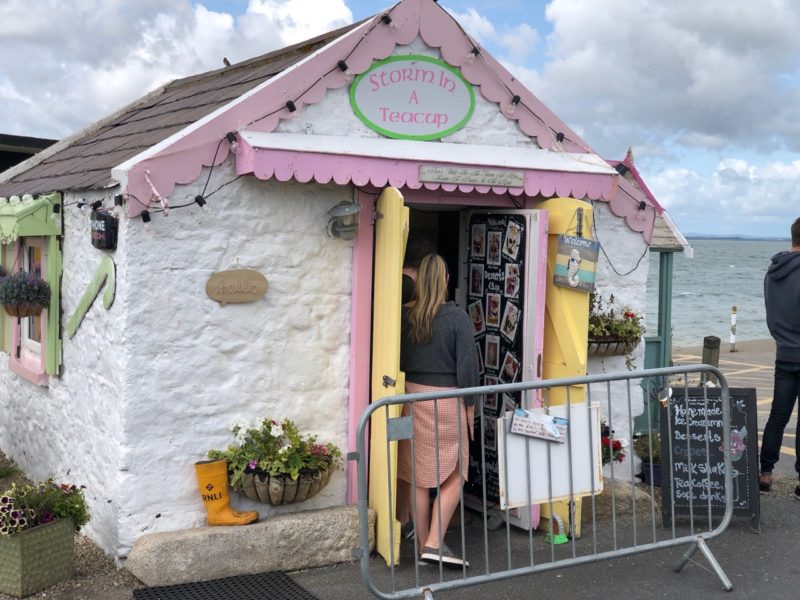 To find out what happened in Belfast come back next week to read my next blog.